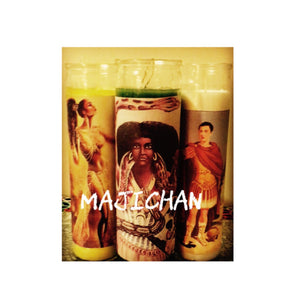 Emergency Spiritual Blockbuster lights Service - clear obstacles, voids, blocks, blockbuster negative people places and things holding you down-
My Blockbuster candles are meant to blow apart the obstacles that continue to be stuck leaving you limited to moving on to new paths and even opening your road. 
Blockbuster  will clear away as they break down the blockages  you have that youve been constantly  avoiding .
The past ,pain, lost, Divorced ,Ex relationship, ex coworkers and bosses . Blockbuster that blockage stopping you from getting a job, meeting new people, advancing in school, legal work ,  trying to move and or even opening a new business .
what ever it is my blockbuster candle will blow that right out your life . 
Lights are set within 10 -14 days after being created and upon my availability ***
one petition and situation per light/your petition request should be focused for one situation , if you have multiple it's best you purchase lights per each request. 
you will receive a brief report on how the light burned  report are sent with 7-10days 
*Heavy delays will cause that time frame to change 
 light burn average 5/7 days 
---
We Also Recommend