---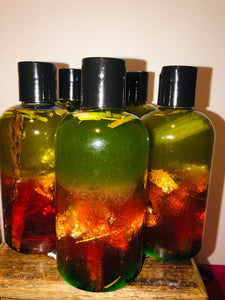 ✨2024~New Year ~Prosperity Lucky Bath and candle** Upgraded to 8oz- luck fortune/ money drawing / abundance / success during your New Years
---
✨Blessings to you all ,This is a Hand made Spiritual shop, I am the Sole proprietress working each and every single order/Service /Readings and Hand making  all my items .  
This isn't a huge factory nor warehouse. Orders are not shipped the same day and each order has to be pulled and then created. Please keep in mind that prior to me getting to your order that i am working the other orders that we're placed before yours.
I ask for patience while i get through my orders . Order placed 2-3 days ago are not ready , they are still waiting to be pulled , please don't rush me through making your order  because many are waiting patiently whom have ordered before your order came in.
If you don't feel the need to wait it's best you make the items at home , I cannot be rushed!! I have no problem refunding you if you feel you rather not wait for a special handmade spiritual item .
Orders don't need to be checked in on, I send 2 emails for every order that requires shipping. One that says it's been Fulfilled and then a second one that states it's been shipped with a tracking number ,All orders have a wait time ,(it's written  in my shop details ) I ask for you to wait for this email before emailing me about a order that may not had Been pulled or created yet ... currently I ship every week  ,your order can only be shipped if it's fulfilled  and packaged . Fulfilled doesn't mean it's ready to go ,each item is wrapped then packaged , then its delivered to shipping Carrier.each order receives a tracking email the moment this is all done .shop details  are also listed on my Instagram/ Facebook / Youtube Channel and in my about majic Shop and in the terms and conditions you Agreed  to prior to ordering at checkout  .
I ask for you to be understanding that it's just me working as diligently as i can during these times.
Thanks for your time .
Majic 
---
LOOKING FOR SOMETHING SPECIFIC?
SEND ME AN EMAIL BELOW TO HAVE THIS CUSTOM PRODUCT, STATUE, CURIO ETC..RESERVED JUST FOR YOU.
GET IN TOUCH WITH ME BELOW.