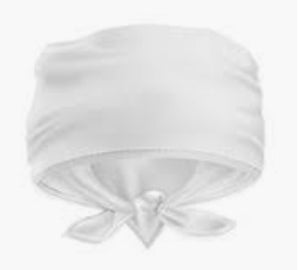 ✨(A few left)White spiritual cleansing or protection scarf - placed upon your head while doing rituals to cleanse shield gaurd your mental energy clarity and keep your head safe from attack/ protect head energy / protect from witchcraft
You will receive one blessed prayed over white scarf
allow me at least 7 days to bless the scarf once i pull the order .
each scarf can take up to 15 days to prep 
please also allow me time to pull the order, there are orders  prior to yours so please consider this . I work alone at my shop and i appreciate the patience as i swiftly work to get to your items .
No one should touch your scarf , no one should wash it other than you ;90 days after initially wearing it . Scarf should be hand washed only .
no one should ever wear this or even see it , be discrete and only wear around those your trust  spiritually . Wear after cleansing your self and during ritual 
I will prepare a special mix for you to soak it in if needed after 
1-scarf ,1- head oil large scarfs only 
1-small scarf will be blessed and prayed over no head oil 
Please email your names and information or leave in notes your name and dob or the person it's for 
40x40 white  large
   18x18    White  small 
choose cleansing or protection 
Thanks for looking 
---
We Also Recommend