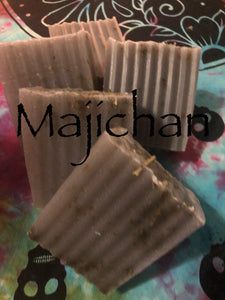 Reversing soap-remove take off and send it back to your enemy /reverse back all symptoms spells curses hexes jinxes and crosses condition back!!
4-5 oz bar of reversing soap
use to take off hexes cursed and dolled sent by your enemy, from head to toe psalms 52-55
reverse it back and send it back to them!!
soap colors will vary 
alongside reversing candles, uncrossing candles and cleansing candle  you can work a bath ritual to cleanse your mind body and soul 
---
We Also Recommend