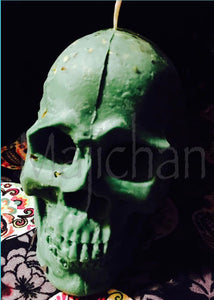 Pay me skull-services- get back money owed pent out and promised to you
My pay me service is great for getting money you feel your entitled to. 
Work and business , inheritance, law suits , money loaned etc. it's your money, get it back now. My skull service is done 5-7 days. To manipulate . 3/5 intros is sent after the service is completed and a report which is created using candle ceromacy divination. Reading the flame, wick and wax . 
Full name , phot  and dob and any information for the person the skull is for . All details should be left in the notes sections .
work is done with 2-3 weeks , all my services are scheduled  and the skull is handemade by me and worked to manipulate your target . 
Prayed over  with fresh herbs and flowers .
---
We Also Recommend