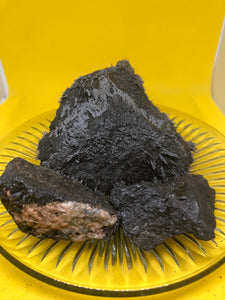 Majic Lodestones- includes /Magnetic sand -package Attract, draw in 💖Love /$✨money ,Steady work/ steady clients / Bring in all you desire/Financial stability / better business/ new love / new friendships-1- lodestone money/2 for love
My lodestone will all vary in size and weight
 lodestone engraved with crystals and appatite will also vary. If it's has such embedded I will list it as a new variant and you can select what you want .
I have a Full video on my lodestone for those  of  you wanting to work with it in your spells .
lodestones are live and should be treated with respect .
Hoyt cologne is great for cleansing it along with rum and Florida water .
no water you will rot the stone .
alcohol based liquid are great, but use what I recommend 
lodestones are know for their magnificent magnetism and are great for attracting many things in your life.
work with 2 for love 
1- for cash and work and money. Drawing in a home or a car. They are great for come to me spells and bringin just absolutely anything you desire. Feed it with oil and magnetic sand , talk to your lodestone and name them . Treat them well, trust me when I say that. 
large 
1- large size 3-4""
large rounded lodestone and sand  
size Varys but they are very large 
Sand  included
 Thanks for looking 
---
We Also Recommend