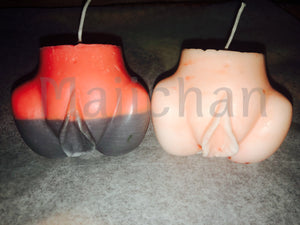 Female service- uncross, remover, or draw in reverse back sexual discomfort - choose your service
My handmade female sex candle are made to help turn   Things back around in your favor . marriage, sex, lust, new lives, reversing, Cleansing , healing, restoration or custom 
Each candle is made with fresh herbs and oil, prayed over and disposed in a flower pot  or it can be mailed to you to dispose.
please include your full name and dob and photo
service will be worked upon my next availability and or day of week or Moon phase typically within 10-14 days 
you will receive a report and photos in the service and how it burned .
healing - heal vaginal situation and or work a healing for miscarriages and those with fertility issue .
black and red- reversing sexual situation and blockages you have , painful sex and or no sexual feelings 
Pink- lust, friendship, new relationship 
white -marriage, purity , cleansing 
black-block another woman from sleeping with your man , block her sexually 
green-jezebella to draw in more money and sex with sugar daddy 
Orange - open roads sexually - to help have new adventurous sex
red- draw in men bring them to you 
purple-dominate sex with your lover 
Thanks for looking 
---
We Also Recommend