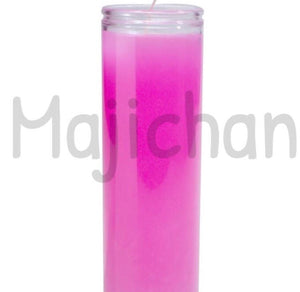 Come to me or reconciliation - 9 day candle service- return love / renew love/ draw back sex passion commitment/ stability in love and trust / bring back or draw close a new found loving lover
My 9 day come to service is fit for any situation  in which you need your lover back home and back in your arms. If you've just broken up and want them back to reconcile and fix the relationship this service is perfect , long distance lovers , friendship you want more from , marriages that have been separated. My 9 days service will tackle creating new space and love and drawing back your lover .
my service is worked 9 days straight
i will handmade this candle and then schedule it after , service is worked upon my availability and everything is scheduled .within 21 business days after and or my altar space and moon phase
 Your service cannot be worked the same day, if you wish to have it worked on a emergency you must order the emergency fee service to have it pushed up.
I will email you on the start-Day  when completed in full you will receive a burn report which is a divination read on how the service went  , remnants left in glass, soot smoke wax and flame.
you will also receive 2-4 photos
please include full name , dob and photos of the person and yourself you want worked .
THanks for  looking  
---
We Also Recommend