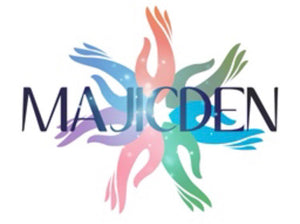 Blockbuster oil-Removes blockages and obstacles//Spiritual Dynamite//End procrastination
My blockbuster  oil was created to deal with those messy blockages that continue to fall in your lap, work a blockbuster spell using my oil to blow them apart like a dynamite. 
 Creates Spiritual Dynamites over you and the situation at hand //Removes Blockages and obstacles mentally, physically or emotional in your way. Release negative energy from mental buildups Decreases pressure , ends procrastination
my blockbuster will remove the blockages , obstacles, voids, barriers, Walls blocking communication in relationships&writers block as well.
removes end procrastination and help you with a clear path to move forward, mentally, physically, emotionally financially and spiritually.
if you feel like your paths open only to be closed, blockages are still there, clear out people, places and things causing the blockages
red or white candle can be used with my oil 
---
We Also Recommend