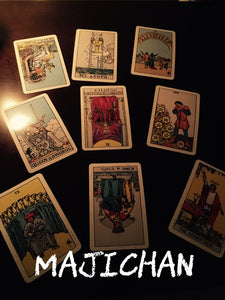 3- QUESTION *EMAIL ONLY(write your question in the note to seller)
This  is for 3 questions ,each question must be specific(just 1- question )
Please make sure you provide a question and all the details that I'm asking for , i will not provide the question .
please dont include any additional information other than Dob, and full name with that question.
This is a reading, i don't need any  back story or heavy details . Please don't include any long storys about the question.
3- question only -NO run on sentence leading into another question. all answers will be emailed within 10days. Heavy volume can change that to 14 business days 
1- specific question each
This is  for 3-QUESTION  
This is not a full  , please don't ask for a general .
THIS IS 3-QUESTIONS  
PLEASE PROVIDE THREE-QUESTION 
 Incorrect questions 
This can't be asked for 1- question 
 what my  future holds, and what seen all over my life in love and money and will i be happy and find a job and meet new fiends 
That would require a full  ( which this is NOT)
Will be will reconcile . Have a baby. Will he leave her , marry me and be with me forever 
INCORRECT
PLEASE ASK  QUESTIONS  CORRECTLY 
 ***All questions are done via email ONLY 
If you have additional questions  after it is emailed to you  , please order a new question ,  for those new questions .
 you will receive a answer to each question that your asking.
Name and dob can be emailed at majichan1@gmail.com
✨NON REFUNDABLE/NO EXCEPTIONS/ CANT BE CANCELLED. 
Thankyou  
---
We Also Recommend