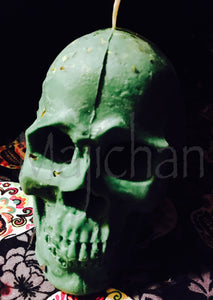 Pay me skull-Get the money you deserve-Influence Manipulate Control someone mentally into giving back what is owed!!
My pay me skulls are created to do exactly as they say! Get you paid!
you can  work it upon your  boss for a promotion and raise , a friend you want to borrow money from  , banker for a loan and also  Work this skull upon the person who does not want to repay you and is giving you a tougher time  .  
Skull will be loaded with petition and or photo , herbs and oils. Prayed over and blessed and mailed to you to create some majic.
please include Fullname and photos of the person that need to be placed in petition. 
---
We Also Recommend