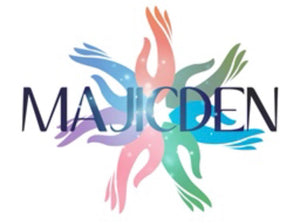 2022/2023 New Year package/7 day glass candle /16oz floor Wash & Bath/Incense/Double action oil / New Years 2022 good luck bracelets ✨✨ ✨
Package 1-$150
16 oz 2022 wash
double action oil 1oz
7 day glass candle dressed and blessed(7 colors)
large Incense bag 4x3 (no charcoal needed)
plus good luck 2022 Bracelet
plus key / lucky bean/ hell bank notes 
package 2-$100
8oz wash 2022 wash 
7 day candle (Thick  candle )7 colors 
double action oil 
small incense bag(no charcoal needed)
stone 
hell bank notes 
(no bracelet )
Directions 
start with wash-it stands in as a bath wash and floor wash -
start washing floor/ bathroom/ doors and add some to a spray bottle as soon as you get it /spray walls bed sheets etc wash  whole house / apartment and cars .
save the remaining half to soak in Friday ;add in some double luck oil and wash your whole body and head . After towel dry use double luck oil from feet up then rub some on bracelet and add to your left hand.
Take candle in your bedroom to finish prepping
Use oil daily on the body until gone  .
Place candle over the lucky money i sent you with this order and place the key/ good luck bean and stone in front candle while praying for all you desire. Last place your photo and petition under  candle .
light your Incense after  then the candle /psalms 23.
New Years before the balls drops make sure everyone is in the home and the last person in should bring in some fresh money from bank, or atm. Even if it's $20 or a bunch of singles !
Place oil on corner of the money /hang that money or stick it with tape over the door 
add oil to their temple and wrist to all family member ( if they allow you to bless them with luck all new year )
Happy holidays and new year to you all.any blessings to you all ✨✨✨
---
We Also Recommend